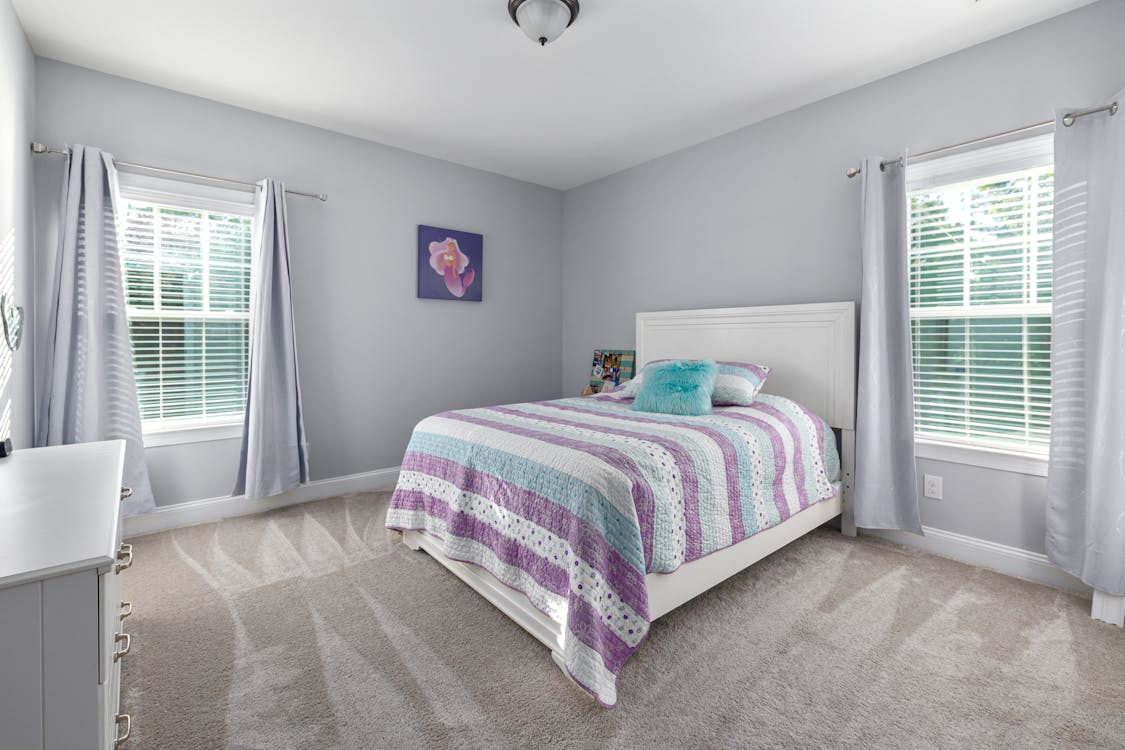 If there is a beautiful and attractive bedsheet in the bed, then it is something else. The business of printing bedsheets is involved in the most running business nowadays because nowadays people have started using printing bedsheets.
Although people believe that they need a pillow and a good mattress to get restful sleep, they ignore the role of bedsheets in it. But the truth is that a good bedsheet not only enhances the beauty of the bed but also helps in giving a good and comfortable sleep.
There are many types of bedsheets available in the market, including single, double, queen, and king-size bedsheets. And many types of materials are used in making them, there are many types of sheets made from cotton, made of silk, made of linen.
Overall, any bed is completely incomplete without a sheet or bedsheet. This is why people need to buy multiple bedsheets in their homes. And since printing adds to the beauty of these bedsheets, people prefer to buy printed bedsheets.
How to Start Dog Grooming Business in 2023?
How to Start T-Shirt Printing Business in India in 2023?
Electronic Gas Lighter Making Business in 2023
What is a Bedsheet?
A bed sheet is a rectangular piece of cloth that people use to lay and pull the bed. These bedsheets can be purchased from the market either single or in pairs.
Bedsheets are mostly used to cover or cover mattresses laid on the bed. And since bedsheets are of different colors and designs, they double the beauty of the bed.
It is also used by people because they are easier to wash than mattresses, so bedsheets are also used by people to cover the mattress on top of it so that it does not get dirty.
Probability of selling Printing bedsheets
As we have mentioned, bedsheets are used by people to cover mattresses laid on top of beds. So that the mattress is not dirty, and we all know that the mattress made of cotton or foam cannot be washed easily when it is dirty.
But since the mattress is covered by the bedsheet, the bedsheet also protects the mattress from getting dirty. And the most important thing is that the bedsheet spread in a bed, especially the printing bedsheet, increases the beauty of the bed by many times.
At present, printing bedsheets are used everywhere, because many types of artifacts are printed in them, which look very beautiful. In such a situation, their demand is always present in the markets.
How much space is needed for bedsheet printing business?
The space required to set up a bedsheet printing unit will depend on how many bedsheets the entrepreneur plans to print in a day. If the entrepreneur is planning to print on about 200-250 bedsheets a day, he may need about 1000 square feet of space for this business.
That's because such a unit requires washing area, printing area, space for office work, etc.
Raw materials and machinery required for bedsheet printing
The most prominent raw material for bedsheet printing is unprinted bedsheets, not only that, but many other things that are needed as raw materials, the list of them is as follows.
Bedsheet cloth
Wooden Blocks
Trays and Bowls
sponge
table
Foam or carpet underlay
Felt
All this raw materials can be easily found in any major city of the country. As far as machinery is concerned, the list of machinery and equipment used in the bedsheet printing business is as follows.
The entrepreneur may need to buy at least two fabric steaming machines, one machine can cost around Rs.3.5 lakh. In this way, the entrepreneur needs to spend about ₹ 7 lakh to buy two machines.
To sew 200-250 bedsheets, the entrepreneur needs at least 8 machines whose total cost can be around Rs.2 lakh.
Overall, to start this business, the entrepreneur needs to spend about Rs.9 lakh on machinery and equipment.
Start your Paper Carry Bag Making Business in 2023
Top 20+ Village Business Ideas to Start in India 2023
How to Earn Money by Becoming a Delivery Partner in Zomato 2023?
Staff for bedsheet printing business
Employees/workers are required to run any business successfully. In such a situation, the entrepreneur may need many workers to operate this business successfully.
Sewing Machine Operator – 8
Helper – 03
Salesman – 02
Accountant – 01
In this way, for bedsheet printing business the entrepreneur may need to employ about 13-14 employees.
License/Registration for Bedsheet Printing Business
To start any business legally in India, many types of licenses and registrations may be required, the list of which is as follows.
As a business registration, the entrepreneur has to register his business under one of the proprietorship firms, partnership firms, one person companies, etc.
A PAN card has to be created in the name of the business, and a current account has to be opened in the bank.
GST registration has to be done for tax related works.
A trade license is required from the local authority.
If the entrepreneur wants, he can also register the enterprise.
How Bedsheet Printing is done?
However, the process of printing bedsheets using the machinery, equipment and raw materials we have mentioned in this article is very simple. But despite this, we are providing a brief description of its printing process here.
First of all, the cloth from which the bedsheet is to be made is washed.
After that, the process of preparing the dye for the color of printing is completed.
After the dye is prepared, the cloth on which the printing has to be done is spread on the printing table.
The printing process is carried out by hand using wooden blocks.
When this process is complete, the steaming and washing process is completed after that.
After the completion of this process, it is ironed and packed in the bedsheet.
Cost of starting a bedsheet printing business
Now the most important question is how much will it cost to start a bedsheet printing business? So let's know how much the estimated cost of starting this kind of business can be.
However, this may vary depending on the printing capacity of the unit. But starting a unit that prints 250-300 bedsheets a day involves the following expenses.
Three months building rent Rs.18000 per month Rs.54000
Furniture and fixing expenses Rs.1.7 lakh
Cost of machinery and equipment Rs.9 lakh
Working cost of salary, raw material etc. Rs.3.5 lakh
Total cost Rs.14.74 lakh
Investment in Bedsheet Printing Business
It is clear from the above data that to start Bedsheet Printing Business, a person interested in starting this business may need to spend about Rs.14.74 lakh.
But now the second question arises how much will be earned from this business, so let us tell you that this kind of business can earn a net profit of up to Rs.3.5 lakh in the first year.