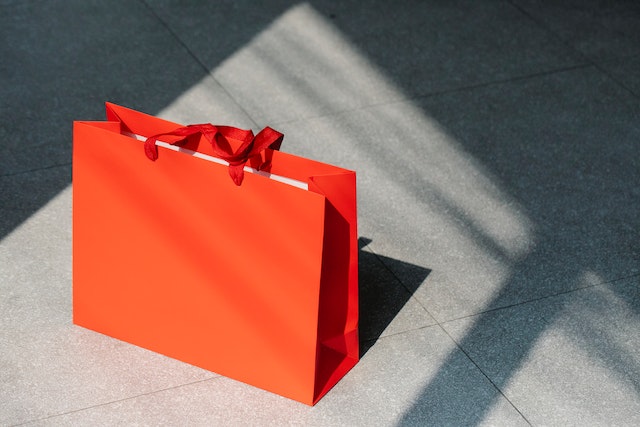 Coir Paper Manufacturing Business: Yes, friends, even if you are not familiar with coir paper, you are likely familiar with cards, calendars, scrapbooks, etc. Today we are talking about a business that can be advantageous for both the entrepreneur's personal life and the environment.
As we all know very well that paper is made from the pulp of trees, so large-scale felling of trees is possible for paper manufacturing.
But when it comes to coir paper, it does not require the pulp of trees to manufacture it, but coir can also be easily manufactured with coconut jata and bad paper etc. Therefore, it can also be called a byproduct of the coconut industry. At present, we use various paper cards, photo frames, scrapbooks, artbooks, etc. on a large scale, all of which are mostly manufactured by using coir paper as raw material.
This is the reason that even though this paper is not bought by the common people, it is extensively used by notebook making companies, photo frame manufacturing companies, calendar making companies, etc.
Therefore, an entrepreneur wishing to do business can also consider starting a coir paper manufacturing business. However, before we attempt to provide in-depth information on this subject, could you perhaps explain what this type of document is?
How to Start Dog Grooming Business
How to Start a Flex Printing Business in 2023?
How to Start Bus Service Business in India in 2023?
Best URL Shortener to Earn Money for 2023
How to Earn Money by Becoming a Delivery partner in Zomato 2023?
What is Coir Paper?
If we talk about coir paper, it is manufactured from coir fiber waste collected from coconut industry or coir processing unit. Sometimes it also contains waste from the material used to make cardboard boxes. That is to say, the main raw material for its manufacture is purchased from the coconut industry or the processing unit, while the waste of the cardboard box can be received by the entrepreneur from the local market or even from the cardboard factory.
Due to its use as a raw material by the scrapbooks, artbooks, calendar, and photo frame manufacturing industries, this commodity also has industrial uses. As a result, the business owner beginning the Coir Paper Manufacturing Business will primarily serve these industrial facilities.
Coir paper sales potential
As we have already mentioned, the calendar industry, photo frames industry, scrapbook, artbook, notebook industry are very big customers of this kind of product. And their demand is always there because they are needed in the field of education and in the offices to execute various projects. And today's Indian citizen, regardless of age and income group, is very aware of the education of his children, so he does not shy away from spending on the things used in the education of children.
Therefore, it can be expected that the demand for coir paper will increase further with population growth and increasing awareness of people's education. Our country India is a country full of diversities, people of many religions live here, so it is often seen that according to their own belief, people also like to buy photos of God and goddesses in the frame and also like to hang the photos of themselves and their family members in the frame.
That is to say, coir paper has also been used as a cover on the back side of these photo frames. Therefore, it has not one but many industrial applications and the more the product is used, the more likely it is to sell.
How to Start Coir Paper Manufacturing Business in 2023?
An entrepreneur starting a coir paper manufacturing business has to keep in mind that his main customers in this business are scrapbook making units, notebook making units, artbook making units, calendar, etc. Therefore, it becomes absolutely necessary for the entrepreneur to choose a location where there is an excess of such units. An entrepreneur choosing a good location needs to take many more steps, which are summarized as follows.
1. Manage land and building
By the way, before managing land and building, the entrepreneur has to choose a good location to start a coir paper manufacturing business. Now that we have explained this in the above sentence, we are talking directly about managing the land and building.
To set up a manufacturing unit the entrepreneur also needs space to set up a manufacturing site, store rooms to house raw materials and produced goods, space to house power utilities such as generators, etc. and also a small office. In this way, 500-600 square feet of space may be required to start this business even on a small scale.
If the entrepreneur has his own non-agricultural land, then he can start such construction there, but if it is not so, then the entrepreneur can also start this business by renting a built-up building.
2. Fund Arrangement for Coir Paper Manufacturing
However, the cost of setting up a coir paper manufacturing unit will depend on what the production capacity of that unit is going to be according to the entrepreneur's business plan.
But if the entrepreneur has prepared a business plan, then the project report must also be prepared, so the entrepreneur should arrange the finance according to the estimated cost mentioned in this project report.
To manage finance, the entrepreneur can use subsidy loans, bank loans and personal savings in a government scheme.
3. License and Register
Since tree pulp is not used as raw material in the coir paper manufacturing business, this unit does not encourage the cutting of trees, so there is no need to get a license etc. from the forest or other department. Overall, if we look at it, no special type of license is required to start this kind of business.
But if the entrepreneur wants, he can also open a current account in the bank in the name of his business by registering his business with the Registrar of Companies, GST registration, etc. Apart from all this, the industry can also register Aadhaar to take advantage of the schemes issued by the government for the MSME sector.
4. Buy Machinery Equipment and Raw Materials
To make coir paper, the entrepreneur also needs many types of machinery and equipment. Therefore, to buy such machinery and equipment, the entrepreneur may need to spend lakhs of rupees. The entrepreneur must choose a good supplier before buying them.
For this, the entrepreneur can ask for quotations from various suppliers and then contact everyone and negotiate the rate and select a good supplier only after evaluating the final rate and other conditions. The following is a list of machinery and equipment used in this business.
Coir Fiber Shredder
Hollander Better
Hydro Pulper
TDR Refiner
Cylinder Mold Board Machine
Hydraulic Power Press
Pulp Agitator
Pulp Pump
Calendaring Machine
Cutting Machine
Trolleys, measuring instruments and other tools
Apart from this, the list of raw materials used in coir paper manufacturing business is as follows.
Coir waste fiber
Waste paper of the board
5. Start Coir Paper Manufacturing
First, both raw materials coir waste fiber and waste paper are put in a treatment pot, then water and other additives are added to make pulp from this material. After that this pulp mixture is spread on a mesh so that the water available in it goes down which enables it to form a sheet of paper. After that, these sheets of paper are laid on a woolen sheet.
After that the water is removed from these sheets with the help of a hydraulic press and these sheets are separated from the cloth and poured to dry in the sun. After drying in the coir paper manufacturing process, these sheets are passed between two heavy rollers followed by calendaring between two metal sheets to polish the paper or board. After that these sheets can be cut into the required size and sold to other industrial units.