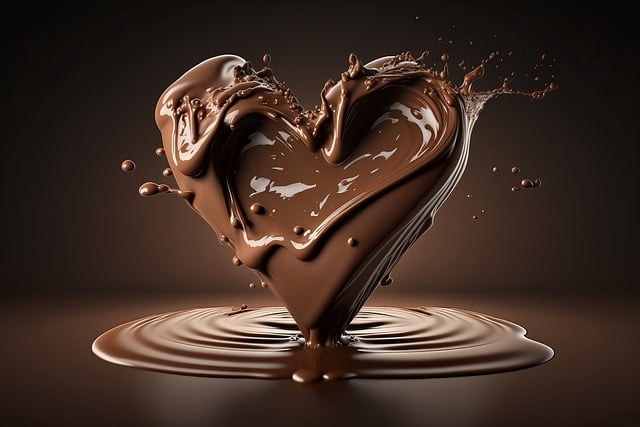 In today's time, if you have your own business, then you can have a safe career because the global Disease has damaged the careers of millions of young people by ending their jobs. Due to this, they are victims of unemployment.
Therefore, in today's time, do not live your life on the basis of just one job. At least one business must do this. You can start from home and reach heights.
Chocolate business can prove to be better for you. If you want to get information about this business, then read this article in full, in this article, we are going to tell you how to start a chocolate business in 2023, how to do a chocolate-making business, how to make chocolate, chocolate-making business for 2023 complete process.
Start your Paper Carry Bag Making Business in 2023
Top 20+ Village Business Ideas to Start in India 2023
How to Earn Money by Becoming a Delivery Partner in Zomato 2023?
How to Start a Chocolate Business in 2023?
Often women perform their art and make some things at home and trade them, so that they can earn their livelihood. Apart from this, some women also do this work to fulfill their hobbies. One such thing we are giving information about is chocolate.
Yes, it is easy for friends can start a homemade business. If you have the art of making different types of chocolate and you make it in a very creative way and are an expert in it, then starting a chocolate-making business at home can prove to be a very good option for you. 
It is With this, you can earn some money by using your skills. And you can also demonstrate your skills in front of people. How this will happen, we are going to give information in this article.
Top 10 Best Side Business Ideas for Doctors in 2023
1. Markets, Trends, and Future Growth
Before starting any business, you should know its market. You have to determine how you can make your chocolate business different from others in your field.
For this, see what kind of chocolate people make and sell in the market and what kind of chocolate people are liking. And accordingly, you can make your own chocolate.
The growth of the chocolate industry over the past decade has been immense locally and globally, and it is a commodity whose demand never diminishes. Therefore, the future of this business can be quite good.
However, when you make chocolate at home, the competition in this business is moderate. But if you make a good marketing plan for it, it will give you more success.
2. Use of chocolate
Chocolate is used everywhere in the world. Many people like to eat it every day, but the highest sales of chocolate are highest on certain days.
In which someone gifts chocolate to his girlfriend, a girl gifts chocolate to her boyfriend, someone gifts it on someone's birthday, and some gift chocolate to their parents. Such as Rose Day Chocolate Day, Valentine's Day, Women's Day, Father's Day, and Mother's Day.
Nowadays, people from good homes have started using chocolate even at wedding parties.  That's why we can reduce.  Chocolate is used in different ways on different occasions.
3. Who can start this business?
Any person who likes to eat and make chocolate can start this business. Whether it is a housewife, teenager, or senior citizen. Any person who is interested in this business and has excellent skills in it can earn profit by starting this business successfully.
4. Certification and License
To start this business, you must have some necessary licenses and certificates which are as follows –
Trade or Business License:- The most important thing is that you get a business license, for this you have to get an NOC from the local authority. So that there is no further problem.
Company Registration:- If you are starting this business by opening a company, then you need to register your company so that your company is legally correct, it can be displayed because nowadays many fake companies are being formed, which work non-legally.
FSSAI Certificate:- Apart from this, since this business is of food products, you have to prepare for your business. What will happen if FSSAI is also getting the certificate? Along with this, it is necessary to inspect the kitchen by the health department of the state or country to make these food products.
Trademark Registration:- This registration is important for starting every business, as it will not allow your logo to be copied by the logo of any other brand or company. So that customers will not have any problem reaching you. And their trust will remain in you.
GST Number:- Before starting a business, you have to open a current account in the name of your business, for this, you must have a GST number.
5. Training
You do not need to go to any training institute for this business. For this, you can get all the information from Google sitting at home through the Internet.
For this, you will find various places (videos, articles) on Google, from where you will get all the information about chocolate and you can also learn the process of making chocolate from here.
You just have to keep in mind that your chocolate is unique and perfect in taste. So that it attracts people and you can get its benefit in the market.
6. Location for Chocolate Making Business
For this business, you will need a suitable place, which can be a market, supermarket, and shopping mall. Apart from this, you can also start this business by making chocolate sitting at home and opening a retail store in the market.
7. Machinery and Equipment for Chocolate-Making Business
To make chocolate you may need the following machines –
Melting:- This machine is used to melt chocolate compounds. However, you can also melt it using a double boiler on the gas at your home.
Mixing:- This machine will help you mix melted chocolate compounds. Apart from this, this machine will also mix whatever material you put in it.
Controlling the temperature: This will be helpful in controlling the temperature of the chocolate you make.
Refrigerator: You will also need a fridge to set chocolate.
Apart from this, you will not need any other machine for this business. Since this business can be started from home, some of the machines and equipment used in it will be found in your kitchen.
8. Raw Material for Chocolate
To make chocolate you will need the following raw materials –
Chocolate compound – This is a kind of substance made of a mixture of cocoa, fat, sugar, which you can easily find in the market.
Fruit flavor- To make chocolate tasty, flavors of different types of fruits are mixed in it.
Color- You must have seen that you get different color chocolates in the market. Color is used to make chocolate into colors.
Choco chips- You also need choco chips while making chocolate. You can easily buy from a market or online platform.
Essence- Essence is used to make chocolate aromatic.
Wrapping paper- Once the chocolate is fully prepared, it is packed in a wrapper.
Spatula- This is a long-edged vessel. Which is used when making chocolate.
Nuts- To make chocolate more delicious, you can also use nuts in it.
Chocolate mold- In the market, you will see different types of chocolate designed, so chocolate molds are used to give chocolate different types of designs.
Tray sheet Chocolate is placed in a tray sheet before packing it into a reefer.
Transfer Sheet- The transfer sheet is used to decorate chocolate.
You will find all these things easily in the market, apart from this, you can also buy it by ordering through online websites.
9. Where to Buy and Sell Chocolate?
You can sell your chocolate at the following places –
After making chocolate, you can easily sell it at the retail shop in the market. When they like your product, they can also contact you and order chocolate.
The demand for chocolate is also at small shops in the streets, so you can go there and sell it.
You can also sell chocolate in hotels, restaurants, sweet shops, etc.
You can also sell chocolate on milk dairy. You can also sell chocolate by creating your own online website, if you do not know how to create a website, then you can increase your business by making it from others.
You can also sell chocolate by associating with some food online platformers. Such as Zomato, Swiggy.
Marketing Plan
Create a marketing kit to market your made chocolate. For this, you have to create a catalog of your chocolates, in which you have to give information about the price of the chocolates, its video and the features of the chocolates. You can use palm plates etc. to promote your business and also promote it online with the help of Facebook and Twitter.
Level of Risk
The risk in this business is very low, that is, it is negligible. So if you start this business on a small scale, then you will not have to take any risk in it. This can prove to be a good business.
Investment and Profit
You do not need to invest a lot in the chocolate business because for all the raw materials and machinery being used in it, you will only have to spend up to Rs 1,00,000. And once this business is established you can get 25 to 45% profit from it. For this, you have to give your 100%, so that this business is successful and you get more profits.
Team Building Staff
You alone are the whole army for this business. That is, you can do this business alone. However, you can hire a laborer to assist you, who can help you with an agency to do the job of bringing your order.
Kids love chocolate. In such a situation, you can attract children by making different types of chocolate of their choice and start your business and make it successful.
Conclusion
If you liked our information about starting a chocolate business, then you must tell us your opinion in the comment, if you have any kind of question about this information, then you can ask us by commenting, sharing this information with your friends and relatives so that they can also start this by knowing about this business idea.