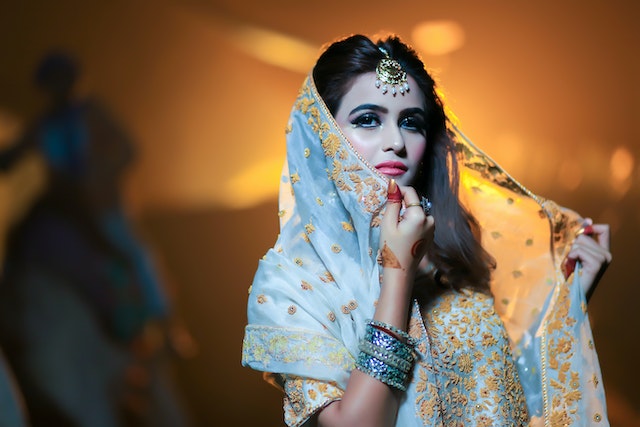 Bridal Shop Business in 2023:- More than 10 million marriages take place in India every year, of which 80% are under Hinduism. During this time, a middle-class Indian family spends about 10 lahks to 25 lakh. Also, if we talk about Indian weddings, then it is a market of about 2 lakh crores, which is growing rapidly by 20% every year.
In such a situation, you can see that the wedding business is very profitable, but if I talk about a specific business that can earn you millions, then it is bridal shop business i.e. bridal clothing business. In this article, I will tell you how to start the business of bridal sarees and lehengas.
How to Start Dog Grooming Business
How to Start a Flex Printing Business in 2023?
How to Start Bus Service Business in India in 2023?
Best URL Shortener to Earn Money for 2023
Top 10 Easiest Ways to Make Money from Digital Marketing
How to Open a Bridal Shop in 2023?
This post will be very interesting for those who are thinking of opening Ladies Wedding Clothes or Bridal Shop. Because in this post you will learn step by step how to open and grow bridal stores.
Bridal Business Plan
Business Registration
Cost & Margin
Trend & Quality
Online Presence
Invest At A Right Place
#01 Bridal Business Plan
Before starting any business, a business plan is made. In this, you include the name, location, objective, investment, sell target of your bridal business. Which gives you a business blue print which helps a lot in starting and running the business.
Bridal Shop Name
The name of your bridal business should be like a brand that is easy to speak and remember as well as reflects your business. For example, you can take inspiration from the following names – Brite Bridal, Shaadi Mubarak, Muhurat, Manyata, Wedding Day, Shagun etc.
Bridal Business Investment
Generally, if you want to open a medium bridal store, then you have to invest at least 4 to 5 lakhs for this – this investment consists of manual shop rent and product cost.
Bridal Shop Location
This is the most important thing because if you are not able to reach where the customer is, then how will your goods be sold. Therefore, it is important that you research the market and see which is the location where opening a shop would be the best option.
Bridal Store Objective
What you are selling and who you are selling to is very important for your business. For this, it is important that you can initially focus on only one product such as bridal lehenga or bridal sarees (bridal lehenga / saree collection). This will allow you to target high-margin products and also be recognized as a specific bridal store.
Bridal Shop Target
Before opening your shop, you should know how many products you will sell or after how much time you will cover your business cost. For this, it is important that you set a sales target for every week or month.
#02 Business Registration
To start your bridal store, you will mainly need 3 types of registration, for which you will cost around Rs.10,000 to Rs.15,000 (depending on your location).
1 Company Registration – Before starting a business, you have to do business registration. In this, you can register as Sole Proprietorship, One Person Company, LLP or As a Private Limited Company.
2. GST Registration – For annual turnover or inter-state supply of more than 20 lakh, you will need GST registration.
3. Shop & Establishment Registration – Finally, to start a shop as a seller and sell goods, you have to take a Shop & Establishment License from the Department of Labor.
4 MSME Registration (Optional) This registration is optional if your business comes in small or medium level then under this registration you can apply for MSME Loan and take many other benefits.
#03 Cost & Margin
The sooner you understand the mathematics of cost and margin in business, the faster you start moving towards success. Simply put, the lower the cost of the lehenga or saree, the more you will be able to increase your margin.
For example, you buy a collection of 20 lehengas from a wholesaler at a cost of Rs.25000 i.e. you have given an average price of Rs.1250 per lehenga, in which you add 100% margin and sell it for Rs.2500. In this way, you have to sell 40 lehengas to earn a profit of Rs.50 thousand a month.
Whereas if you get an average price between Rs.900 to Rs.1000 per lehenga, then you will get a profit of Rs.1650 based on the selling price of Rs.2500 on each lehenga and only 32 lehengas will have to be sold to earn Rs.50 thousand every month.
So keep your costs as low as possible so that you can increase your margins.
#04 Trend & Quality
Wedding is the biggest day for all girls and she always wants them to look the best on that day. In such a situation, if you show out of trend products, then no customer will come back.
Therefore, it is important that you never compromise on trend & quality. Keep a collection that is always in vogue and many varieties so that the customer has many options available to like.
Because once the customer enters the shop, he has a real excitement of buying in the first 15 to 20 minutes and if you are not able to give him the item he wants within this time, then there is a high chance that he will go away without buying anything.
#05 Online Presence
Online presence does not mean online sales, it is a way to create a good image of your brand or shop in the minds of people and helps potential customers reach your shop.
You can create your online presence for free in these 4 ways –
01 By listing on Google My Business – This is a very easy and effective way. Once you have listed your business on Google, when a customer searches you online, he will get your shop address, mobile number and other information.
02 Using WhatsApp – Whenever a customer purchases from your shop, at the time of billing, you can take his name and mobile number and add it by creating a WhatsApp group. Then whenever a new trending product comes, it will immediately get its update from the group.
Instagram has become a very powerful social media today, if you regularly post your products, put stories and make reels on Insta, then there is a high chance that you can get it from many customers.
04 Website Creation (Optional) – However, this is not a free way because it will cost you 1500 to 3000. But if you think big, then this expense is worth it. Because if the customer sees your online website before you on the offline shop, which if it remains good, then he is already impressed with you and the chances of a sale increase.
#06 Invest at a right place
Hiring the right manpower, placing the right inventory in the right place, buying bookkeeping & accounting software, designing the shop, making the customer feel imported, giving discounts, creating an online presence, selecting the right manufacturing, selecting the right location and product, etc. can increase your sales by 50%.
Therefore, it is important that you use your mind and money in the right place from thinking about the name of the bridal shop to selling the goods to the customer. Because very small decisions can completely change the direction and condition of your business.
If you are thinking of starting or growing a bridal store, then the above steps are going to be very useful for you. You can increase sales by 40% to 50% by applying only a few methods.