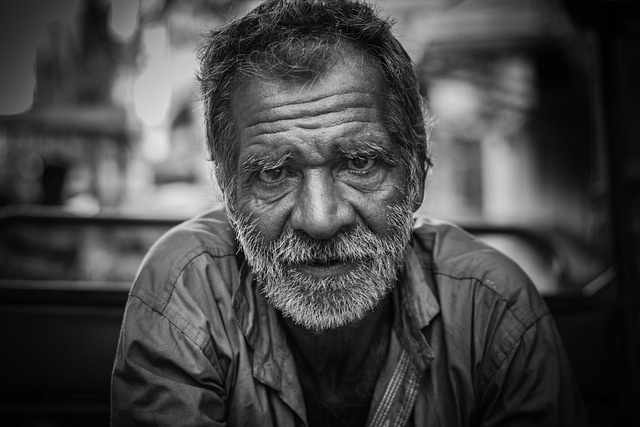 Post-Retirement Business Ideas:- Are you still thinking about post-retirement business ideas after retirement? Or sometimes the circumstances become such that even if a person does not want to, he may need to work even after retirement.  
Human life is full of struggles, here every person always has to struggle to fulfill his social, family, and economic obligations. That is to say, human life is subject to deeds, but sometimes man feels that he is not getting the fruits according to his deeds.
So sometimes, given the vitality of life, man is also ready to believe that it is the result of his own deeds. The only meaning of such a big sentence is that man does not stop working for the fulfillment of his family, and social and economic obligations throughout his lifetime.
This is the reason why even after retiring, the desire to do some work or business remains in the mind. It has often been seen that soldiers and defense personnel of the country retire a little early than other jobs.
In such a situation, even after retiring, they start a job or any business easily and they get work in security companies, etc. very quickly compared to the general public.
But apart from these, other employees who have retired from the public or private sector face the problem. Because they do not get a job easily at that age and then they themselves do not like to work under anyone at that stage of age.
And the second is that they do not even like to sit idle, so they want to know about this kind of business which they can do even after retirement.
However, in addition, to experience at that age, a retired person also has a little capital that he gets after a lot of penance in his life. But this does not mean that he should give the capital he has earned throughout his lifetime to the desire to start his own business.
Therefore, a retired person should use only that capital in the business that he feels will be saved by meeting all his needs. So here we are telling about some business ideas that a retired person can start according to his experience at least or for free.
Start your Paper Carry Bag Making Business in 2023
Top 20+ Village Business Ideas to Start in India 2023
How to Earn Money by Becoming a Delivery Partner in Zomato 2023?
How to Start a Paper Napkin Making Business in India 2023?
17 best Business Ideas for senior citizens for 2023
If you do not want to be financially dependent on anyone even after retirement, or the circumstances are such that you feel the need to do your own work even after retirement, then here we are telling you about the top 17 such business ideas, which you can start even after retirement.
1. Property Agent (Property Dealing)
The job of a property agent can be right for retired individuals because the retired person has not only experience but also a large level of acquaintance with people. And older people also have a habit of talking to others more than others so they can use this habit to convince their clients.
Since the matter is related to property, people can hardly believe the dealer's words. Whereas when an elderly person assures customers that he is responsible for any fraud and forgery with them, they trust him faster than others.
Apart from this, the entrepreneur does not need to spend any money in the initial stage, only this business can be started by using his contacts, acquaintance and experience. But it is necessary that the person needs to tie up with those individuals or companies who want to sell their property.
It is also important to clarify here that registration for property dealing has been made mandatory under RERA. But despite this, many people are doing this kind of business without registration.
2. House rental business
By the way, if you see, a person who retires from a public job, then he gets a small lump sum amount after retirement. However, the amount of lump sum will be depends on which department the person was working in which post.
But generally, even the smallest employee can be expected to get 15-30 lakhs at the time of retirement. So if the person is thinking of investing this money as a business, then he can build a house in a city, which he can earn every month by renting it.
The special thing about this type of business is that the retired person does not need to do physical work nor be mentally disturbed. It is a great source of passive income.
3. Writing
Since a retired person retires after a long period of work in any field, he has in-depth and practical knowledge of his work. Therefore, entrepreneurs can earn money by writing articles on their information.
If he wants, he can write this article for a newspaper or a magazine, which is ready to give special information related to that area to his audience. At present, if you want to get the job of writing online sitting at home, then first you have to prepare a list of blogs that are compatible with the experience you have earned.
After that, by contacting these bloggers, you can get the job of writing from them by telling them about yourself. Generally, the blogger is paid on the basis of words and by writing a twelve hundred word article, a person can easily earn about three hundred rupees.
4. Trainer
Apart from this, the retired person can give training to interested candidates after retiring.
As we often see, retired soldiers from the army often train the youth of the country who have to join the army and make them aware of all the challenges in military recruitment and help them reach their goal.
Therefore, any retired person can start this kind of business based on his experience.
5. Job of Property Management
A retired person can also start a property management business, in which such people are the target customers of the entrepreneur. Those who have their bungalow, house, etc. in that particular city but they live in another city or country.
In such a situation, the duty of the entrepreneur is to manage their property, even from maintenance to rent etc. Therefore, if the person wants, he can start this kind of business after retirement.
6. Security Services
At present, it has become very important to appoint security at every institution, company, ATM etc. Security is required in business institutions, at present, people have started appointing security guards outside their homes.
This is the reason why there is a good demand for trained security everywhere today. But this business should be done only by those people who have retired from any defense department or other institutions related to security.
Because to start this kind of business, experience is also very much needed. Therefore, such people who have retired from the police department or defense sector can start this business of security services.
7. Start a grocery store after retirement
Grocery i.e. General Store is required in every street locality and the best thing is that no special experience and technology is required to start this kind of business.
So if the person feels that there is a possibility of running such a business around his local market or house, then he can start this kind of business.
If the entrepreneur is ready to invest 10-15 lakh rupees, then he can also start its wholesale business. Otherwise, the entrepreneur can start it with as little investment as he wants.
8. Fast Food Stall
Such people who have worked in the food sector or hotel industry for a long time can easily start this kind of business by retired people.
For this, the entrepreneur needs a place near his house where he can open his fast food stall. The entrepreneur can do this work by renting a small shop or through a street.
But this business should be started only by the person who knows how to make many fast food items like burgers, patties, momos, dosa, egg rolls, bread pakoras, pani puri etc.
9. Business of making paper cup plates:
In view of the adverse effect of plastic on our environment, the Government of India has banned it almost everywhere. This is the reason that at present both the manufacture and sale of plastic cups, plates, glasses, etc. have become illegal.
As a result, the demand for cups and plates made from paper has increased. And gradually these paper cup plates are replacing the cup plates made of plastic.
Since such paper coupe plate making machines can be easily purchased for a few thousand rupees, retired people can also start this business if they want.
10. Day Care Center
Although this business is especially for retired women entrepreneurs, if you are a retired woman and you have enough space then you can open a day care center.
In this type of business, the target customer of the entrepreneur is such a single family where both husband and wife are employed. And in those homes, no member of the house is present to take care of the elderly and children.
Therefore, before starting such a business, the entrepreneur needs to make a decision only after assessing such houses located in that area.
11. Search Engine Evaluator
This is also a business idea that does not require a retired person to keep a single step out of the house to start it. Because this is a task that the entrepreneur can easily complete through the internet sitting at home.
If you have a computer or laptop in your home, you can act as a search engine evaluator. In this, the entrepreneur has to evaluate the result shown on a particular keyword in the search engine.
However, since the search engine has automated all these types of tasks. This work has decreased significantly.
12. Matrimony Business:
If the retired person knows a lot of people and knows a lot of people, then he can start this matrimony business. Because no matter how recession there is in the market, people's marriages never stop.
However, to start this business, the entrepreneur needs an office and website at a local level. Therefore, the entrepreneur also needs a domain name according to the name of the business.
As far as the website is concerned, the entrepreneur can easily prepare it for 5-7 thousand in the initial phase. But later as the popularity of the customer and website increases, the entrepreneur may also need to buy many plugins and software.
13. Video Editing Business
At present, people need video editing to execute a variety of tasks. Even in the reality shows on television, they are shown to the audience despite advanced level editing.
All this is done through a computer with a good configuration and many video editing software. So if a retired person wants to start this business, then first of all, he can learn editing in a professional way by training him in video editing software through YouTube etc.
Since there is no shortage of time for individuals after retirement, they can spend three to six months learning this task.
And after that, you can contact the photo and videographer, event company, etc. located in your area that if they want to do video editing, they can get it done.
14. Recruitment Agency
If a person has retired from an influential post where he is acquainted with many companies and business owners in the corporate world, then he can start this kind of business after retirement.
The special thing about this business is that it can be easily started through a very low investment i.e. a phone and a small office, printer, computer etc. In this business, entrepreneurs have to provide qualified people to the factory, company, hotel, etc. according to their work.
When a candidate sent by the company through the recruitment agency is selected, in this case the company has to pay the recruitment agency up to one month's salary of that appointed person as his commission or remuneration.
15. Dropshipping work
This business called drop shipping is a very popular business abroad, but in India it has emerged as a new business. This business is related to e-commerce, in which the entrepreneur does not need to open any store, nor buy any kind of product, nor appoint any kind of logistics facility.
Dropshipping requires the entrepreneur to tie up with a supplier such as Ali Express, a website like India Mart.
After that, there is a need to set up its own online portal and now whatever order the entrepreneur gets, he needs to call the company directly and inform about this order.
The company delivers the order to the customer's address and the entrepreneur is provided with a commission amount based on his agreement.
16. Start a Pickle Business at home
The business of making jam and pickles is also a business that any person can start with very little investment. However, before starting such a business, the entrepreneur needs to assess where he will sell the product produced by him locally.
For this, he needs to get information about what kind of conduct he likes in hotel businesses, homes, etc. located in that area.
Although in this business, the entrepreneur can also own a grocery store as a customer, but the consumers will be small and big food stalls, hotel dhabas, houses, etc.
17. Work of renting scooters motorcycles
If retired people belong to a tourist destination, then they can initially start this kind of business with two to four scooter motorcycles. Since it is generally seen that locals have their own two-wheelers, it is not right to consider locals as customers.
This kind of business can be beneficial only and only on tourist destinations. However, to reduce the initial budget, entrepreneurs want to have second-hand vehicles that are in good condition and complete all the documents.
The entrepreneur can buy and if the tourist destination is hilly then the entrepreneur may also need to keep some bullets.
Although there will be many more business ideas available for retired individuals, we have made them only part of this list.
Which can be started by spending less money, but still the retired person should evaluate his family, social and economic responsibilities before investing money in any business.
Because this stage of age is such that if you are at risk at this stage, then it can be very difficult to recover. Because at this stage of age, due to the risk, their passion, physical and mental strength can all start responding.