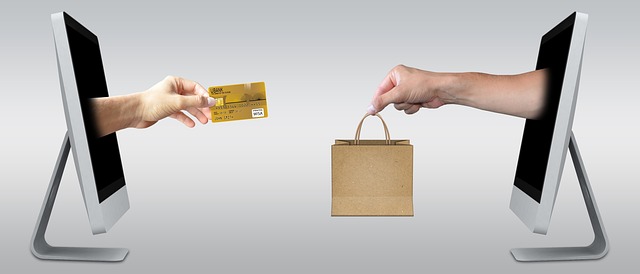 You can guess for yourself how many such things are done in a day that you do online from mobile sitting at home. Whether it is through a mobile app, you are taking any facility or getting any information on the Internet, or looking for a solution to any of your problems.
Mobile is connected with people's lives today as if it is rare to live without a mobile. I agree, it may seem a little strange to you, but it is true – people think so.
One of the reasons for this is that the use of the internet and mobile has increased due to unemployment or people not having any work.
Many people have started doing some work from mobile, due to which they are earning a lot of money in the month. You will find many such domestic women and students who earn 40 – 50 thousand rupees a month by working from mobile.
Here I have told you in detail, how to earn money from mobile. Which way can be easy and great? So that you can also earn at least 15 – 25k rupees a month. I am sure, 10 ways to earn money from mobile, which I am going to tell you, no one would have told so well before.
Start your Paper Carry Bag Making Business in 2023
Top 20+ Village Business Ideas to Start in India 2023
Top 20+ Village Business Ideas to Start in India 2023
How to Earn Money from Mobile in 2023?
Making money from mobile is not a big deal. You just have to work a little hard and need to do regular work. Just have a smartphone and internet in it. With this, anyone can easily earn money using mobile phones.
Now when it comes to all these things, you are ready to work with all these things, but do not know how to earn money from mobile, so let me tell you that, here we have 2 types of ways.
On the one, you will need to invest some money and on the other way, you can earn money from mobile without any expense.
10 Popular Ways to Make Money from Mobile in 2023
1. Earn money from mobile applications
The best option to earn money from mobile is Android apps in front of you. Which you install on your smartphone for some work. In the Google Play Store, you will find many Android apps from which you can earn 200 to 300 rupees daily.
Your daily earnings depend on how much time you are spending on those earning apps. If you look at an average, then you can easily earn from Daily Rs.150 to Rs.200 by working in all money-making apps.
Now many people will have a question, which is the money-making app? You can see his list below.
List of top 10 money-making apps:
Google Opinion Rewards
Swagbucks
DailyHunt
Quora
mCent
Meesho
TaskBucks
Moocash
Squadrun
Viggle
2. Make money from social media
In today's time, everyone has their own account on social media platforms. But very few people are making money out of it. You can take advantage of people using social media more and more very easily.
For this, you have to create a lot of followers on platforms like Facebook, Instagram, or YouTube.
It earns a lot more than the hard work it takes. With this, you get as many customers as you want for a business with the help of social media.
3. Earn money by doing online surveys
Online paid surveys are a good option for income sitting at home nowadays. In the online pad survey, the respondent gets money or rewards.
You just have to give honest feedback or opinion on the questions asked. These surveys may be related to things or services that you have used.
Many marketing companies conduct such reviews from time to time to improve the quality of their products or services, by becoming a part of it; you can also earn extra money. You have to work for 1 to 2 hours daily from mobile.
4. Earn money from Google's products and services
Many people search on Google for how to earn money from mobile, but they do not get information that Google has many such products and services. From where they can earn good money.
You can earn money from Google using a smartphone and the internet. I have written an article about this before detail, after reading which you can also earn money from mobile sitting at home.
5. Earn money by playing games
Whether it is children or big games, everyone likes to play. Playing games, and earning money, it is quite a fun thing, but before installing these online gaming apps, know whether the app is real or fake. Because in today's time, there are many fake apps on the play store.
Many people use the game for entertainment or time pass, for those people all these gaming apps will be better in the use of earning money because they will also earn money by playing games for entertainment.
You have to keep in mind that you should have good experience in whatever game you play, so that you can win easily. Because if you invest money to play a game, you can win as well as lose.
6. Make money by writing your thoughts
If you also have such a specialty such as writing stories, writing books, writing poetry, etc. So you can generate good income sitting at home through this. I will tell you about some platforms with the help of which you can do this work very easily.
You have to write and upload the best story, shayari, poem on your social media site and you have to increase your followers. Because through these you will earn.
After you create your website, you have to post your story, shayari, poetry, etc. on it. Gradually, your poetry, story, poetry, etc. will start to rank in Google. So it will earn.
7. Make money by making videos
How to earn money from mobile this topic can make you a millionaire, I am talking about making money by making videos from mobile.
All the video platforms you have seen get a lot of money, whether it is a short video platform or YouTube.
You can start with mobile. When you start earning from here, you can buy cameras and laptops or other things. In the beginning, you can also edit videos from mobile.
When your followers are beyond 10 thousand, then you can earn at least 20 thousand to 30 thousand months. Here you can find many sources of income for you.
8. Earn money from reselling
You will find many websites and mobile apps of Reselling from where you can earn money from mobile sitting at home. The best reselling app to talk about is Meesho at the moment.
You can easily create your store here. In this, you just have to share the product link with the people.
Whose commission do you get? You can earn money from Meesho using WhatsApp Business.
9. Earn money from freelancing
Freelancing is a way of doing this work in which you work with contracts for different clients according to your time.
By the way, this work can be done a little bit through mobile.
For example: by making photos and thumbnails, and logo designs you can earn from 350 to 1000 rupees for a job here. For this, you can visit Fiverr and Upwork websites.
10. Earn money by creating an e-book
For this, you have to create an eBook, which you can easily create from mobile. Create a topic and promote it through social media. You can also publish it on the Internet.
From where you will continue to get money after your e-book is sold. Amazon Kindle and Instamojo are great options for both ebooks. If you want to know about it in detail, then tell me in the comment.
Conclusion:
Friends, here I told you about how to earn money from mobile. I hope you now understand all the things related to how to earn money from mobile at home. Still, if you have any questions, you can ask in the comment box.
You can do this work both part-time and full-time. Whatever method I have mentioned here, the more you work on it, the more you will earn.
I told you some things that you can do from mobile in the beginning and later take it to a bigger level. People are earning lakhs by doing such work today. My best wishes to you, you also choose any work according to you and earn money.