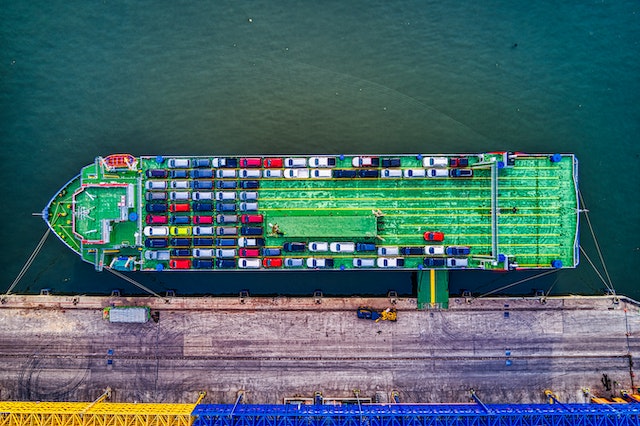 Import-export trade is a long-lasting business. This business is done permanently by many people, and it can also provide employment to many people. Any person can start this business easily.
There are also some special legal procedures for this business, which the trader has to complete before starting an Import Export Business in India for 2023.
Here all the information related to this business is being given so that you will be able to get complete details of the structure and profit of the business etc.
How to Start Bus Service Business in India in 2023?
Best URL Shortener to Earn Money for 2023
Top 10 Easiest Ways to Make Money from Digital Marketing
Readymade Garments Business Idea
Registration for Import-Export Business
All procedures for import-export trade are legal. For this business, the person starting the business has to register his business under transport. However, registration is required to run any business. If a person does business from his country to another country, then this trade is not only of those two people, but also of the two countries between which this trade is taking place. The following registration is also required before starting this business:
Registration under MSME: At present, the Government of India has made it mandatory for any business to register under MSME. Apart from this, registration can also be done with the help of Udyog Aadhaar. With the help of Udyog Aadhaar, your business can be registered online under the Government of India in just 5 minutes.
Shop Act Registration: If you are doing your import-export business while living in a corporation area, then you also need to register your business under the Shop Act registration.
No Objection Certificate: If you do this business from a rural area, then it is mandatory to register it. The trader needs to get an NOC from the gram panchayat.
IE Code: The full form of IE code is Import Export Code. Therefore, from its name, it can be understood how important it is for this business. This code is obtained from the Ministry of Foreign Trade, Government of India. Therefore, it is necessary to apply there for this. This can also be done with the help of a Chartered Accountant within Rs. 2000.
GST Registration: The Government of India has introduced the GST tax system keeping in mind the economy of the country. It is also mandatory to register under it for the trade of import exports. The help of a CA can also be taken for this registration.
With all the above registrations, you can start import-export business.
Import Export Business Registration Website
There are also many companies to register above, through which registration can be done. Here is the name of an online website, through which you can get help in registering. : https://www.myimport.in/
Trade Business Ideas
Under trade trade, people bring cheap things found abroad to their country and earn a lot of profit by selling them at a high price here. This happens through the process of import export. For this, different countries have different websites, through which a person from another country can order goods in his country. Imagine that you want to order a cheap goods from China in India and sell it here and earn a profit, then first of all you have to go to China's import export website. You need to enter the query on this website as per your requirement.
Trade Business Process for Import Business
Further links to trade trade are described below.
After you receive the quotation through the website, you can choose a company to trade.
After selecting a company, all your questions will be answered by that company. After this, a quotation has to be selected for the trade.
After selecting the company, you have to give a delivery order or dispatch order to this company through a form via email.
After this, you have to send your firm's information to the selected company. After sending half of the total cost, your order is approved.
After this, you are asked by the Chinese company whether the logistics firm will be yours or the order sender. At this time, there is a need to choose the port of your country such as Kolkata, Chennai, Maharashtra etc. You can choose any of these.
This import is from export port to port, so you have to hire a logistics firm and they need to provide all the necessary information related to the goods to be imported. At this time, there is a need to keep all the information about the place from where the item is being ordered.
This logistics firm also allows you to bring the order to your private location. This firm delivers goods to your godown by completing all customs and duty related formalities and GST etc.
After this, once the landing bill comes in your hand, you pay the rest of the company's amount.
This type of trade is called import business.
If the logistics company is from China
If you select China as the logistics company during the import, you have to go to the container yard of the port. You have to talk in the container yard of the port. The ports of any city have a large number of container yards, the details of which you can also get from the Internet. Read how to make money from YouTube here.
This container yard requires you to tell you where your goods are coming from and when they will arrive. After this, this container yard clears the custom for your goods.
After this, you can hire trucks etc. from the custom yard to your godown and get your goods ordered.
For Export Business:-
If you want to make goods in India and sell them abroad, then it is also called export business or export business. There are many things that can be made in India and can be easily sold abroad, in this way this trade is quite effective. There are also many formalities and procedures for this business, which are described below.
There are also many websites for export, from where you can easily sell your goods abroad. You can use alibaba, the website of the above verse, or there is another better website, whose name is given below.
https://members.exportersindia.com/
You can easily update your product on the above website. In this way, your product is promoted.
Export Business Process:-
The process of export trade is described below.
Imagine that you have uploaded your product to this website, and if someone from abroad wants to get your product from you, then he will also put his query on this website in the same way as you put a query for import on Alibaba.
After this, all the processes will be the same as it happened at the time of your import. At this time you book your goods up to the port of the country of the country by which the person has purchased it.
In this process too, if the logistics are yours, then it is better. If you hire a logistic, these logistics are cleared by the customs etc. of the goods exported by you and delivered to the designated port abroad.
Imagine if you send your goods from India to the US, then this logistics firm does all the procedures for this.
After this, the company there in America does all kinds of formalities to get the goods.
Import Export Materials Costs
It depends on the size of the container spent. For this, you can rent a 20-foot container port to port. The rent of this container can range from 500 to 700 dollars to import goods from China to India. However, this charge varies from country to country.
According to this container, you can export your goods. Generally, the total cost of starting this business is from 5 to 6 lakh rupees. This includes taxes etc.