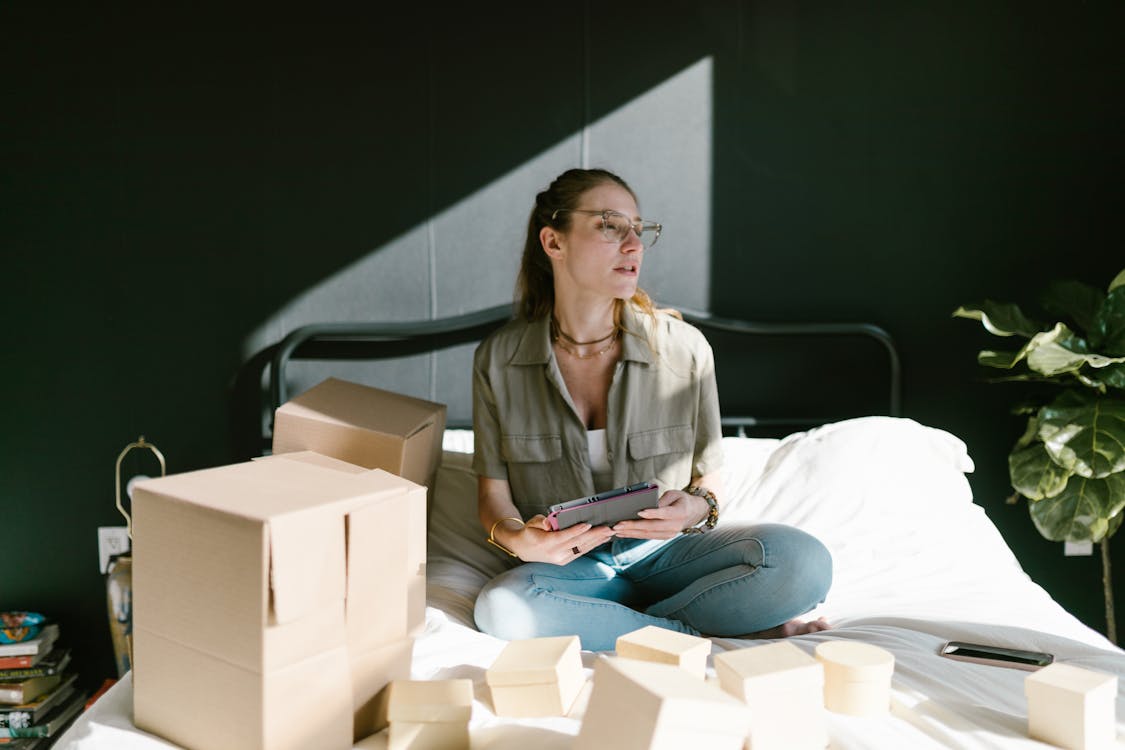 Start a business with Amazon at Home in 2023: Shopkeepers, and businessmen who want to do business with Amazon have a lot of questions in mind to do online business with this company. However, you can sell goods only within India through Flip Kart and Snap Deal's websites, while eBay and Amazon are websites through which goods can be sold in different countries because their availability is in different countries i.e. they are multinational electronic commerce companies.
But for this, the seller may need an Import Export Code (IEC) because in this the entrepreneur is exporting his product to other countries. Import-export code is required to do import-export business, and Amazon has structured the Amazon Global Selling Program to sell in the UK and US.
As far as the working style with the seller is concerned, almost all electronic commerce companies have the same style. But there may be a difference in the service area, commission fee, etc. We will discuss the process of becoming a seller with Amazon step by step. But before that, let's know briefly about Amazon India.
What is Amazon E-commerce?
Although the Amazon company works from cloud computing to creating its own consumer goods. But here we are talking about Amazon e-commerce, so it can be said that Amazon is also a website where sellers can list their products and sell them through this website.
The company was founded by American citizen Jeff Bezos in 1994 under the name Cadabra. But later in 1995, its name was changed to Amazon, and to date, the company is successfully doing business in different countries with the same name. Although this company was already doing business through e-commerce in different countries, Amazon.in started in India in 2013.
How do I become a seller or start a business on Amazon?
The biggest dilemma that comes to the mind of shopkeepers or businessmen in India regarding doing business with Amazon will probably be what documents they will need to become a seller in Amazon. So let us tell you that to do business with Amazon, the businessman or shopkeeper may need the following documents.
Business details of the businessman.
Identity Certificate.
Business Address Certificate.
Personal or Business PAN Card.
Taxpayer Identification Number If the item is VAT exempted, then TIN will not be required to sell such a product.
To start a business with Amazon, shopkeepers can go directly to this link of the website and click on Register Now.
Important points related to business with Amazon:
As a seller with Amazon, only those sellers can sell goods that have TIN available, although it is not required to sell VAT exempted goods.
On Amazon.in, you can sell almost all categories such as clothes, automobile products, children's products, books, consumption items, cosmetics, batteries, electronic items, mobile devices, office and station-related products, grocery store-related products, music equipment, shoes, slippers, tablets, toys, video game watches, etc.
To do business with any e-commerce company, the seller does not need to create a separate website of any kind. In the same way, to do business with Amazon, the seller does not need to create a separate website of any kind.
Under the Amazon Global Selling Program, sellers can sell their products to people outside countries, America and England, but for this, the seller may need an IEC code.
Amazon charges a commission or fee to the seller only when the product is successfully sold. Product listings in Amazon are absolutely free.
If a seller does not like doing business with Amazon, then he can cancel his subscription at any time.