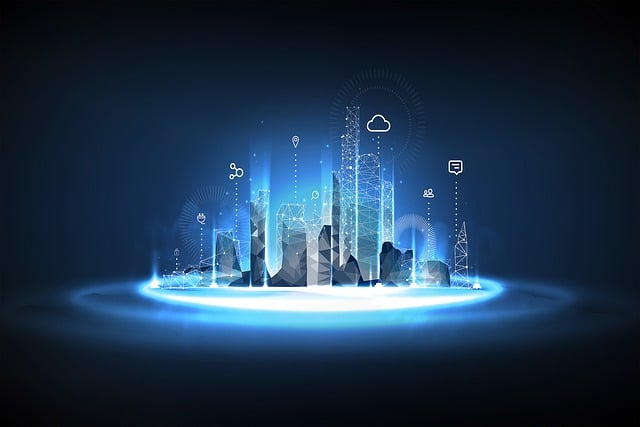 The business ideas with the low investment we've included may be easy to run when it comes to logistics, but that doesn't make them easy. There are at least three things you should keep in mind when considering your options, no matter what you decide to start.
1. Grocery
Investment required: Rs 10 lakh to Rs 20 lakh
Grocery is the most essential business for the sale of various items that human beings need daily. It is a profitable and no-loss business as grocery is the daily basic need of all human beings. To buy some inventory from the seller and sell it in the market, you just have to invest a few thousand. You can buy every product you sell. You can start with a mall grocery store and gradually expand as per the requirement.
Best Summer Season Business Ideas for 2023
2. Coaching Class
Investment required: Rs 10 lakh to Rs 50 lakh
The work of education will never stop. Due to fierce competition nowadays, students preparing for competitive exams need some guidance for preparation, so they join coaching centers.
These coaching centers are high profits, evergreen, low-investment business ideas that help in the dissemination of knowledge and train students to become proficient in clearing competitive exams.
However, all you have to do is make sure that you have in-depth knowledge of the subject and explain the subject well to the students. Not only do you need to teach math or science, if you are a professional in sports you can start working as a professional sports instructor. Coaching is India's best low-investment business due to its popularity.
Top 50 Most Profitable Summer Businesses Ideas in 2023
Top 17 Best Online Jobs from Home in India for 2023
3. Mobile Shop
Investment required: Rs 1 lakh to Rs 5 lakh
Starting a small mobile shop is a profitable business idea. With the increasing number of mobile phone users, a well-stocked mobile store in a good locality has a high probability of being profitable.
4. Translation Services
Investment required: Not applicable
This business requires you to have expertise in one or two languages that you speak fluently or employ other translators who know multiple languages.
5. Mobile/Computer Repairing
Investment required: Rs 1 lakh to Rs 5 lakh
Technology is an essential component in today's time. It is now a necessity and not a luxury. Learning to repair devices like laptops and computers is a one-time investment. Take the required diploma/education and get your hands dirty. Every seller selling mobiles and PCs has a small space in the corner of their store for the repairer. No, you are not being asked to go and sit there, but doing so from the comfort of your home is a laudable way to earn money.
6. Driving School
Investment requirement: Rs 10 lakh to Rs 15 lakh
You will need some vehicles and a competent group of instructors if you want to start a driving school. Or you can simply contact your friends, neighbors, etc. if they want to learn how to drive.
Some even bring their own cars and ask people to teach them how to drive. Thus the driving school creates a high-profit business. Today you can start your driving school business with less capital and earn more profits.
7. Dance Classes
Investment required: Rs 10 lakh to Rs 25 lakh
If you are very good at dance, then you can think of starting a dance academy which is a very good business idea with minimal budget. Many parents look for a good dance class for their children.
Related to the earlier business, music and dance classes are extremely popular. There is no shortage of style to choose from. All you need is a room in case of dance lessons. These types of businesses gain traction with the passage of time. Therefore, perseverance is of utmost importance.
8. Baby Sitter
Investment required: Rs 30,000
If you start the business of baby keeping in metro city then you will definitely get success very soon. Most people in metro cities of India are very busy. So, people will definitely buy your services.
9. Freelancer
Investment required: Zero
When you have the skill, why let it go waste! Can you create an amazing website? Teach your mother tongue as a professional? Write attractive and interesting articles? If you have any kind of talent, then start freelancing to earn money online without any investment.
Freelancing refers to a person who is self-employed and is working solely on the basis of fees paid. If you are a freelancer, you don't need to be associated with an individual company in particular and you can work with different companies, giving you more exposure.
There are websites like Upwork, Fiverr, LinkedIn where this talent can earn some money. If you are not interested in such websites, you can create your own website or create your own social media profile to boost your freelancing skills to attract customers.
10. Data Entry
Investment required: Zero
Many companies today give out data entry work, so you can start offering such services.
11. Laundry
Investment required: Rs 5 lakh to Rs 10 lakh
Laundry is a business that can be started with small capital, which is easy to handle and quickly reaches the public market. For their daily life, many people look for these services. A laundry business is a business that is suitable for you because you only have enough washing machine and detergent to start it. There are already a lot of laundry businesses that have been successful.
12. Web Designing
Investment required: Zero
Web designing is a good business to start with in low investment. Web designing services are now needed. All you have is investment in the form of a laptop or PC and internet network. The job as a web designer involves only web designing and content.
You can make this job easier when you are equipped with knowledge, expertise and experience in this field. Freelance web design work is another option for working from home.
Because the business of web designing is needed by people, many people are looking for it and pay expensive to those who provide these services.
There is no investment involved in this business. Although your skills in web development decide your pay scale for the projects you start.
13. Real Estate Agent
Investment required: Zero
The price of land is increasing day by day and people are not getting land to meet their needs. This is where real estate agents can prove themselves as assistants for the search for the best deals. Being a real estate broker or agent has several advantages. You can impose tariffs to find a potential buyer or to look for real estate required by a prospect. Only mobile and speaking proficiency are needed to please customers and earn money.
14. Cooking Classes
Investment required: Zero
Whether you are a housewife or a cooking junkie, you can easily start it in your kitchen with all your favorite recipes. You don't have to invest too much. Just start your cooking class, get groceries, advertise a little and start earning.
How to Start Noodles Making Business in 2023
15. Beauty Parlour Fashion Boutique
Investment required: Rs 10 lakh to Rs 15 lakh
People, especially women, are very conscious about their looks. And the beauty industry caters to them. It includes all kinds of beauty treatments but what is most needed is basic hygiene. Beauty parlors do well if they are located in the right place where customers often come more often and provide services at an affordable price. The fashion industry is flourishing and never goes down.
With new trends in Bollywood and across the globe – brands of clothing, shoes and accessories have always been taking inspiration from them and are sought after by a large base of customers. They also sell very fast. So opening a boutique is very opportunistic and can give you a lot of benefits if operated efficiently. So they are both very profitable businesses to enter, especially for aspiring women who want to contribute to their household income.
16. Accounting and Tax
Investment required: Zero
If you're good with numbers, accounting and tax preparation business is a low-budget business to start with. Having a good knowledge about accounting, taxation, etc., you can handle financial records and tax related issues of businesses and earn a good amount of profit with very little investment. You'll need a computer and internet facilities and may have to hire some people as you get older.
17. Tattoo Studio
Investment required: Rs 10,000 to Rs 50,000
Getting tattoos done practically anywhere on the visible parts of the body is now in trends. Tattoos are not just impressions but for some people, they can be a way to express emotions and show who they are. If you are fond of tattoos and want people to get them done, you can set up a tattoo studio with some basic requirements.
A nice terrain, tattoo equipment, clean atmosphere and lots of creativity. There! You have your own tattoo studio set up. You can easily save on the cost of marketing by putting your designs and customer reviews on social media platforms.
18. Insurance Agent
Investment required: Zero
In the wake of the pandemic, medical policy or health insurance has become important. Insurance is a small plan for the future and it is mandatory for every person to have one.
In today's time, almost everything can be insured. The insurance umbrella includes health, vehicle, shop, tenant insurance, and more. You can choose your segment of insurance and start your business journey by getting licensed as an insurance agent.
You can associate yourself with an insurance company or apply for sole proprietorship. Usually, for a single owner, the commission can get between 12-15% and renewal between 5% and 10% for each policy written.
19. Food/Tiffin Service
Investment required: Rs 50,000
In a fast-paced world, as ours is, people rarely have the time and patience to cook their own food. It's fun to eat out and eat out as long as you can't eat junk food. This is where tiffin services save your day.
Tiffin services are where you are given regular home-cooked meals on a monthly basis. This business is great for starting, especially if you are living near a commercial area or council or hotel.
You can make basic meals like bread, vegetable, lentils, rice and some salads. You can start with supplying tiffin to your neighborhood and gradually marketing it through social media and word of mouth.
20. MLM Network Marketing
Investment required: Rs 1 lakh
Multilevel marketing has existed in India for quite some time now. It is a business model that works on networking. You choose the company of your choice and invest the initial amount to get started. You market the product and network with other people and associate them with you by your own name. The person under you follows the same procedure. It forms a chain and each member benefits from the commission earned on sales made by themselves and members under them.
Examples of MLM marketing are Amway, Oriflame, Modicare etc.
21. Organic Candles/Candles Soap making
Investment required: Rs 1 lakh to Rs 5 lakh
A decade ago, I thought soaps are only manufactured in factories. However, this is not the case. A YouTube video comes out that can guide you to make heavenly smelling candles and soaps by putting in some cost and putting in a lot of your creativity.